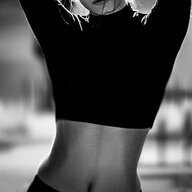 Joined

Jul 21, 2015
Messages

451
I use henna to color my hair, I cleanse my face twice a day (OCM, still trying to find a combo that works best for my acneic skin), moisturize/treat with oils, and moisturize my body. My nails are always trimmed and smoothed; occasionally I paint my toe nails. I don't smoke, drink, and I get plenty of rest and calm. I do yoga and exercise - not as regularly as I should, but I am persistent.

Sunscreen is always such a big thing, but I have yet to find anything I can put on my face without breaking me out, causing major irritation, or both. I have tried so many types and brands, to no avail. So what then? (Sure.... hats. Whole 'nother issue. Due to comfort sensitivity and my hair being highly intolerant, hats are also a struggle.)
Because 95% of products out there are just a bunch of cheap petro chemicals, containing preservatives, fragrances and substances that are meant to mask the unpleasant smell of some ingredients but are harmfull to the skin, and pretty much everything alive.
These are marketed to us as safe yet year after year ingredients labeled on the back get banned because they get discovered as being carcinogenic, hormone disruptors, etc.
If you already wear foundation, don't need sunscreen unless you work outside. Foundation contains oxides (minerals) that will block a lot of the UV. Problem with foundation is that is hard to find one that doesn't have a huge list of ingredients and doesn't contain the bad stuff.