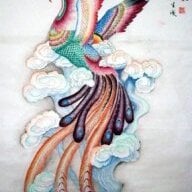 Joined

Jul 31, 2014
Messages

12,880
Hope it's ok to post this here! I would love to hear from fellow PSers how they decide to pull the trigger on a "big" (price wise) item.

Do you have a mental list of things you are saving for and check them off? Or a monthly/yearly bling budget and you buy stuff you love without set "plans"? Or other?

Asking to get some perspective as I am trying to decide whether to pull the trigger on a big (for me) budget item. It checks multiple boxes of things I've wanted for years now, but came about unexpectedly when I wasn't actively looking. It would mean no more bling for the rest of this year (probably).


Cant really share more than that, so keeping the question vague to hear folk's own thought process when deciding on a purchase.