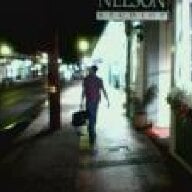 Joined

Dec 31, 2006
Messages

4,750
One of our close relatives recently lost her husband.
She's going to be spending Thanksgiving with us.
And it's dawning on me that I have no idea how to act.
Everything I research is about helping the widow / er themselves deal with the holidays, but nothing for the family / persons around that person.
I keep having mental images where we're all laughing and suddenly I look over and she's depressed...and I feel terrible.
I feel like maybe we need to hold back, to be kind of subdued? But then I'm sure she wouldn't want to feel as if she's bringing everyone down.
But acting is it's a regular holiday doesn't feel right either.
I'm starting to feel a little anxiety over this.
Any suggestions?