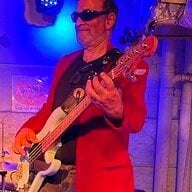 Joined

Jan 7, 2009
Messages

8,535
Sounds weird right?
Followers of these boards know I'm not an advocate for cut grading, as it is currently practiced. This thread outlines part of my issue.
So how does cut grading affect Horse Head Diamonds?
Cut grading has standardized a lot of the more popular shapes. With modern technology the truly skilled cutters have less to do. Basically, with modern facilities and computers, a "regular" cutter can polish an ideal cut diamond, as currently defined by modern cut grading. In years past, there was a far larger differential from better to worse cutters.
We are all the beneficiaries of this because cutting quality, in general, has improved exponentially over the past 10 years. I see far fewer badly cut fancy shapes than in years past.
So what's the down side?
If there's less of a need for skilled cutters, you're going to have less people going into the field.
I learned today that Horse Head Diamonds may be a thing of the past because there's no young people willing learn the skill required to cut them.

thoughts?