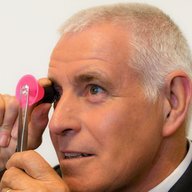 Joined

Aug 15, 2000
Messages

18,384
Hong Kong Show highlights: Little Lab biz, few gem and diamond buyers, Some jewelry business, pearls were hot!
Perhaps Covid taught buyers and sellers to sell with photos and videos? Just like working from home?
At my first fair since 2019 I didn't hear the loud Russian buyers and very few American accents. I think there were more vendor to vendor sales. The pearl hall and the shop display and tools area were both packed!

Although Lab manmade diamonds are mostly made in Asia, most are sold in USA with little interest from China, SE Asia, Asia or Arabs. I guess because they are not seen as fungible diamonds that can be used as a store of value like gold? Please share your views?

One of my people went to a trends presentation, the head of IGI China said grown stones may take decades to take off there. In the lab pavilion there were more moissanite and synthetic gemstones buyers than at the huge expensive lab stands.
Some Indian companies are claiming to generate enough electricity to be 100% sustainable by selling as much power to the grid as they use overnight or on windless cloudy days. I spoke with the CEO of one company and got a compelling story, but little evidence. A quick google map search around their factory in Surat area shows none of the solar farms I was shown on his phone.