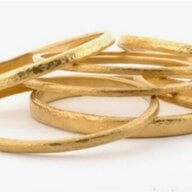 Joined

Jan 26, 2003
Messages

21,954
Each year we have had a thread in which people could post their favorite holiday music, whether it was new songs or old favorites. I wanted to start the thread this year with a song from a new album that was just released in time for the 2016 holiday season by Pentatonix. I use the term "holiday season" advisedly, because I believe it was released in October, before Hallowe'en and Thanksgiving, as well as before Chanukah and Christmas. Songs by Pentatonix often receive a warm welcome here, and I think this arrangement was really nicely done. I am also posting it because it is ironic that the song's composer, Leonard Cohen, was to die so soon after the release of this new version of the song. May he rest in peace.
I hope many people will feel moved to contribute to this thread this year. It is a non-commercial way in which we can share something beautiful: music.
Hallelujah by Pentatonix...
https://www.youtube.com/watch?v=LRP8d7hhpoQ
Deb/
AGBF