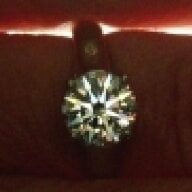 Joined

Jan 13, 2006
Messages

24,430
Long story short, Henry (my son's kitten) has a non-cancerous tumor in his ear. It's large and in a very tight spot. It's bleeding periodically now. He's got a med to put in it, but it doesn't seem to be helping much. Vet was not at all optimistic he could get it all with laser, so it will continue growing. Normal cutting operation would require making an insanely large incision (halfway around his head), and would be extremely uncomfortable for the cat. Not many options and they don't look good.
Needless to say, my son is devastated (as am I). This is his first personal pet...and this is
exactly
what he said he feared might happen before he ever got him. Seeing how therapeutic he has been, I don't want to think about what his leaving us might do....
Has anyone treated their pets with natural ingredients that worked? I put him on raw milk kefir to help boost his immune system, but I'm afraid that won't be enough.
TIA