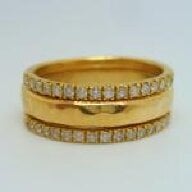 Joined

Jul 25, 2008
Messages

3,988
Ok, I am embaressed but I admit it and I am asking for help!
I love PS, I love the community, the helpfulness and the pictures aren''t bad either

However, I find myself participating a lot less than I would like, specially in hangout. Why? Simply because I have a very hard time finding the threads I have posted to and reading the new answers. Most of my posts end up being one-offs because of this, instead of a part in the greater discussion.
I am used to boards with an "unread replies" or similar feature to help me sort out what I need to read. I can''t find anythign like this on PS (I confess I have never sorted out the "subscribe feature").
So please help this struggling member - how do you guys keep up with all the different threads and answers?