Any ideas on this ring ie) what kind of stone? Real or synthetic? I was told it was an amethyst but I have no idea if it is natiral or synthetic. It seems almost too perfect to be natural. It seems well cut but almost too perfect to be real if that makes sense. To my relatively novice eye it looks almost a bit costume jewelryish, but I dont know if that is due to size or quality of material.
Age of this ring? I can't tell if it is truly old or if it is a temp setting for when you buy a stone but dont intend to leave it.
Setting? It almost seems to be made out of a wire? The craftmanship is not particularly great. No markers for what kind of gold etc, if it even is gold.
No identifying markers. Thinking of resetting it but not sure it is anything worth resetting. The ring is super super light which makes me wonder if it is real as it is a huge stone, maybe around 9 mm.
Anyone have any ideas what this is?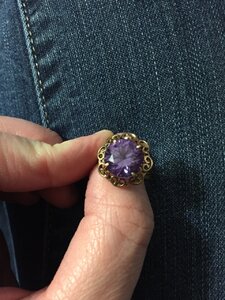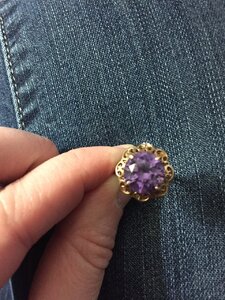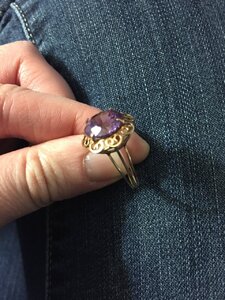 Thank yu!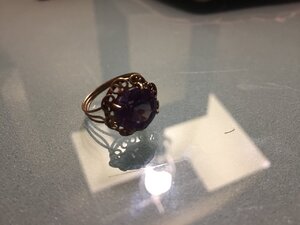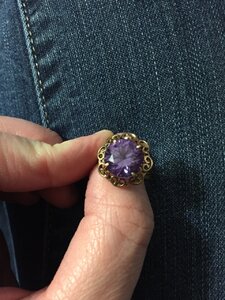 Last edited: