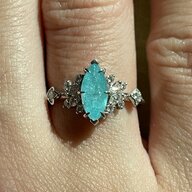 Joined

Dec 6, 2013
Messages

21
Hi everyone, this is the first time I'm working on a custom design and I would be grateful for your advice and help with designing a ring. Long post ahead!
I have asked David Klass to set a marquise Paraiba stone in a ring, based on a few inspiration designs. He's done up a few CAD drawings for me based on my inspiration designs, and I'm a bit unsure about which to go with and what tweaks to make. This is also the first time I'm trying to envisage the final product from a CAD drawing, so I'm really unsure of my own judgment right now!
The main ring look is inspired by this design, but the 2 far side stones will be Paraiba instead of diamond.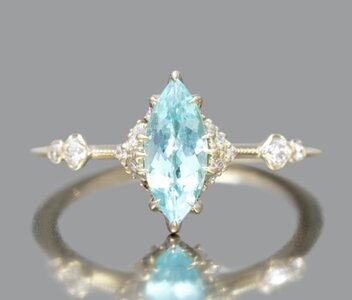 I also love the look of this halo and asked for the side stones beside the centre stone to include marquise shaped diamonds: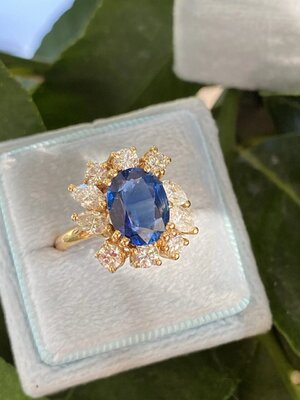 So these are the two CAD drawings I'm now considering: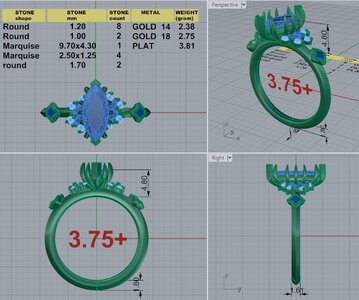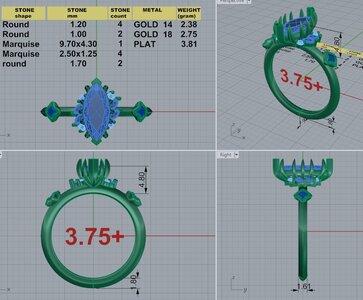 I generally am happy with the design but I'm still undecided between the side stone configurations in these 2 options.
Some questions I have:
- I'm not sure if in the first design, the diamond side stones would overwhelm the centre stone and feel of the ring? Would the negative space/gap between the side stone cluster and the end stones end up too small for the overall look? Or is it a more attractive and fuller design?
- The side stones are now asymmetrical as the right side is "higher" than the left due to the shape of the marquise side stones. Does this look strange? Would it look better if we went with all round diamonds instead? Perhaps something simple and symmetrical like this?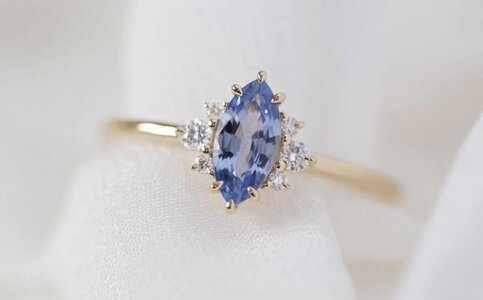 I'm really not very sure what would look better right now so would appreciate any thoughts and views. Thank you!!