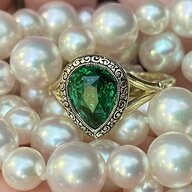 Joined

Mar 2, 2009
Messages

11,214
So I've never gone to a formal black tie event before, just black tie options weddings where most in attendance wore cocktail dresses.
This is an army military ball and I've been told they take their formal pretty seriously lol.
I got a floor length black dress. Would a cross body bag like the one below be too casual? I actually don't own any clutches...
Also would it be weird for me to wear my watch? It's a stainless steel band in an automatic. I've been told I can't wear my Fitbit lol. But I feel odd not having a way to quickly check the time!
Should I try to match my lipstick to my nails? I almost never do my nails or wear lipstick lol.
Help! I haven't learned to adult at this level! Sigh. I'm 30 and this is the first time I'm getting my hair professionally styled, the nice woman trying to help me make my appointment probably thought I was an idiot because I needed so much help with answering simple question.