Joined

Mar 11, 2018
Messages

863
I wasn't getting a ton of traction over on the MMD board, so I thought I'd jump over here to see if I can get some opinions. Rocky Talky scares me, and I'm getting a lab diamond so I wasn't sure if it would be allowed.
First round: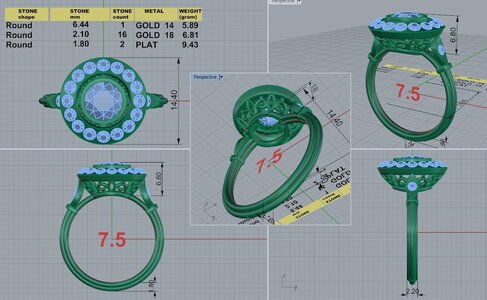 I asked David to shrink the halo stones, tighten the airline, and he made the NSEW supports around the center bezel smaller so they're less visible. I was also concerned about it being so high, so he tightened and lowered the basket.
Second round: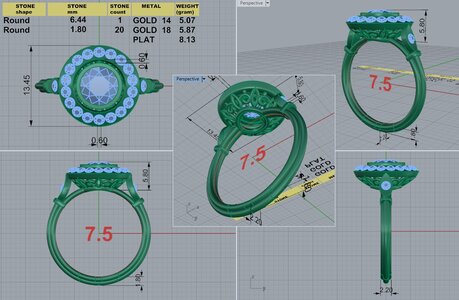 I love the proportions on the halo stones. Less cluster and more target ring in appearance, IMO. He did reassure me that the ring would be much daintier in person but the span across my finger and height measurements made me nervous. I'm considering having him widen the donut just slightly so the basket design is at less of an angle. Aside from that I adore it. It will be 10k yellow gold for appearances and durability. I'll have him add milgrain around the bezel, inside and outside edge of the halo, and around the "leaves" on the shoulders.
I'm terrible with CADs so please give me advice on changes, if any, that you see are needed!