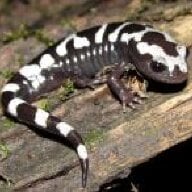 Joined

May 20, 2016
Messages

5,103
I am working with my local jeweler to make ring that blends a few styles (Sholdt Vashon Pave, Erika Winters Jin, and Caleb Meyers Ring). This is my first ring using CADD for design and am out of my depth. I've scoured PS for info. Married 16 years. Lost my first e-ring in graduate school (family diamond - 2.5 ct OEC, D/E, eyeclean)

.
INSPIRATION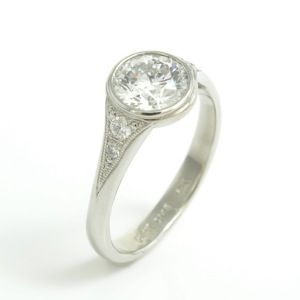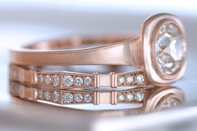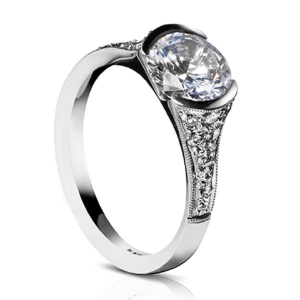 I'm a wildlife biologist with finger size 10.75, with a finger length of 3 1/4 inches. I love vintage rings, but tend toward clean and streamlined. Not a lot of fussy details. Art Deco over Art Nouveau. This will house my 2.24 ct OEM Amora Gem (8.06mm-8.16mm X 5.08mm -- I hope that does not make the CADD review out of bounds). We will replace the Amora eventually, but life and a 170 year old house keeps getting in the way.
So, on to the ring....
I'm going for clean, unfussy but with a strong nod to vintage. I'm on the fence between platinum and rose gold, but being impervious to most chemicals I encounter gives platinum the edge. So, I'm looking for a full bezel, thin and minimal, open gallery, low on the hand, curved shoulders. The bezel should remain distinct, not get lost in the shoulder. Good finger coverage, but -- practical and cleanable. Something that not everyone has on their finger is bonus points.
CADDs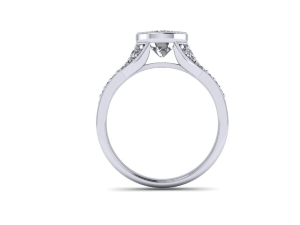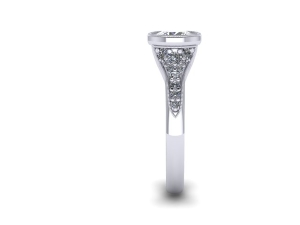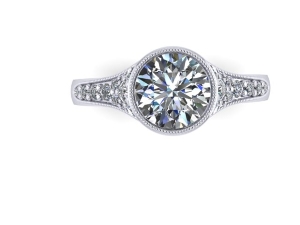 I've seen the jewelers pave and bead/bright work and milgrain and it is lovely. My wedding band is a 4.5 mm etoile (knockoff) heavy comfort fit. Would appreciate thoughts on this for a non-delicate hand looking for elegant and timeless and feminine. Most jewelry in my size if big, bulky and masculine. This looks that, but I think that may be CADD inflation.
SPECIFIC QUESTIONS
1) Should the shoulder tuck under the bezel a bit more, so that diamonds don't project beyond the bezel edge (side view)?
2) Should the shoulder be narrower at the top? I like the fluted/swoop at the top of the Erika Winters and my jeweler included that element with enough bling to give me hand coverage. But, I wonder if narrowing the top would make a more elegant look?
3) With the metal swoops from the shoulders coming into the gallery, will it look too heavy in that area? I love the openness of the Erika Winters, so is all this metal in the CADD really needed?
4) Will this be cleanable? I fear the area under the side stones will be hard to clean. She said there will be piercing through the main band to allow cleaning. Being cleanable is absolutely key!! If I have a surprise necropsy to conduct, I may have to leave the ring on rather than risk losing it. Turtle needs a lift crossing the road, I'm gonna grab it. Snake gets mad and poops on me when I'm showing it to kids, that is life. Dropped a jar of rotting animal parts off a shelf, so goes life.
5) Rose gold vs. platinum. Any thoughts?
6) I love matte/satin finish, but I'm not sure if that would work on this ring of this design. Thoughts?
7) Elements I can add to make this more individual or unique?
Thanks for any help and thoughts you can offer.