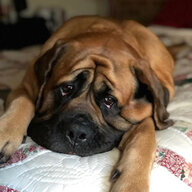 Joined

Dec 9, 2019
Messages

28
Hello all!
I'm back on PS after many years and signed up as a new user due to a new email address. I hope this is the right area to post our questions.
So happy to be reading all of your informative posts again! The addiction begins again....
We are planning on getting engaged within the next 4-6 months and are beginning the exciting and slightly nerve wracking process of buying one of the most beautiful things in the world - a diamond!
We have a few questions I'm hoping we can get some clarity on before we begin to contact vendors. We are hoping to find a RB in the 3.5 range approximately J-K color and SI1 with the closest we can get to ideal cut without breaking the bank completely.
Based on my recent searches, it seems like pricing varies quite a bit.
How long might it take to locate a diamond with great proportions and what might we expect to pay? Is 20-25k realistic even in the slightest? Is a different shape like a OMC a better value in this range?
Are there certain vendors (James Allen, Whiteflash, etc.) that would be best to contact in helping us locate a fireball that is slightly warmer?
I know this will be a process and thought we would tap into the experts knowledge and advice first. I have been reading a lot of your posts over the past few weeks with many many more as time permits.
In advance, thank you for your help and I hope you all have a wonderful day.