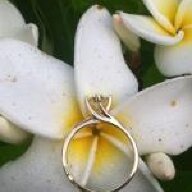 Joined

Jun 10, 2013
Messages

43
Both of these are for around $5000 Please share thoughts of if either of these are not worth asking for video or imaging. I know the EGL USA can be off in color & clarity but I am happy with the picture. Both come to the class 3A "US domestic average cut", but I'm ok with that given my budget and size I want. I requested a 7X5 ish (1.25-1.4 ct) I color.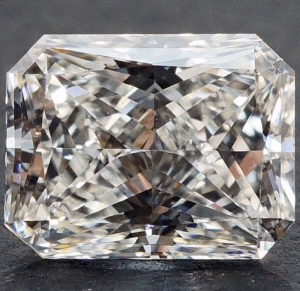 GIA
Measurements 6.98 x 5.44 x 3.83 mm
Carat Weight 1.26 carat
Color Grade I
Clarity Grade VS2
Depth 70.4 %
Table 72 %
Girdle Medium to Thick
Culet None
Polish Good
Symmetry Good
Fluorescence None
Clarity Characteristics
Cloud, Crystal, Feather, Needle, Extra Facet
comments
Additional clouds are not shown.
Additional extra facets are not shown.
inscription(s)
GIA 13254797
Is the "Good" polish/symmetry that bad?
On the PC page about his cut it says that they are "Not a primary determining factor" But as a lay person I feel "Good isn't good". Also it looks more like a Elongated princesses cut, would that be the "extra facets not shown"? .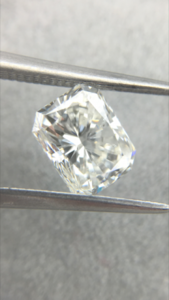 EGL USA
CUT CORNER RECT. MOD. BRILLIANT23
Carat Weight 1.34 CT
Clarity Grade SI2
Color Grade G
Measurements 6.83 x 5.48 x 4.24 mm
Table 68.5%
Depth 77.4%
Crown Height 15%
Crown Angle 49°
Pavilion Depth 59.7%
Pavilion Angle 39.6°
Girdle MEDIUM TO SL. THICK POLISHED
Polish VERY GOOD
Symmetry VERY GOOD
Fluorescence NONE
I know this is rather deep (77.4%!) but I have also read that numbers don't matter as much in non-rounds and they should be evaluated by eye.