Joined

Jun 16, 2020
Messages

14
Hi there! First time poster here and I desperately could use some help please!
I've dreamed of diamond stud earrings for about 35 years and am finally getting a pair! Since this is a one time BIG purchase for us, of course I want the great quality and biggest for the money.
See, I have larger than normal sized ears and ear lobes and something like a 1ctw set look small on me. I've tried on various sizes and the size I like best in my ears are 2.2-2.4 ctw.
I want as light and bright as I can get, clean stones. I've looked at F-J and SI1-VVS1s at multiple jewelers and diamond brokers locally and I was shocked at how many only rely on the grading on the certificates!
I'm a fan of JannPaul's you tube videos from Singapore and am trying to learn how to use an ASET Scope and
Ideal Scope
. Thanks to these tools, I avoided buying a stone that had a teeny chip in it, and avoided lots of stones with a lot of light leakage.
we are clueless about diamonds and my initial budget was $8k-$9k I'm willing to go $12k and could go higher but need to be reassured that I'm buying excellent stones for the money.
I went to a local retailer today and tried on this pair (already set in earrings) and I think it's a good price for the money but just don't know for certain.
One retailer quoted me:
1.8 Ctw
Around 6.19mm each
VVS2
G
Super Ideal Cuts (Hearts and arrows)
Certified stones either GIA or AGS
$13,800
One I went to see today:
1.29 ct
1.31ct
G
SI1 but honestly the inclusions were SO tiny and slight. I looked through a 20x lens and could barely see them. I honestly think it should have been graded at higher clarity.
I'm stuck on not knowing if these are cut at optimum light Perfornance for brilliance and scintillation. It wasn't perfect under the ideal or aset scopes but I'd say 80%+ great??? Could someone please look at the measurements and give me your thoughts please? I realize the papers show that they excellent cut but I've seen lots of stones with excellent cuts and had LOTS of light leakage with gaping black holes or were flat looking.
I don't know if I should get excellent stones with JannPaul or
Brian Gavin
and pay more if I want 1.1-1.2ct in each ear?? Buy .9s in each ear and see if the size grows on me (both JP and BG have an upgrade policy) or if this set I tried on today are a great buy and if I should grab them? I have until Monday at 10:30am CST to decide or they go back to the whole seller. I was wearing large London blue topaz studs and wanted to compare them I'm sorry I didn't take great pictures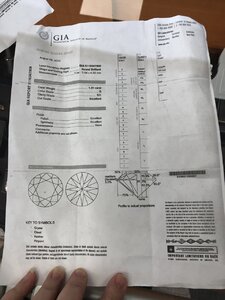 .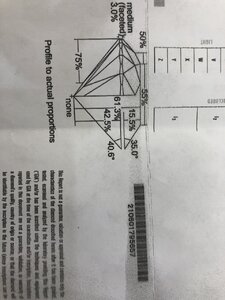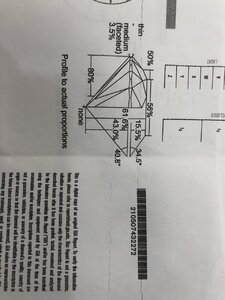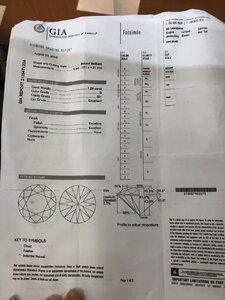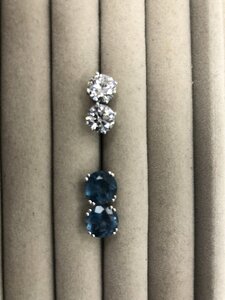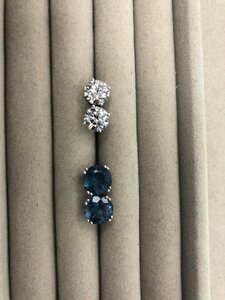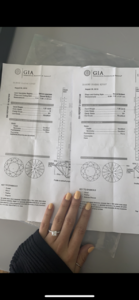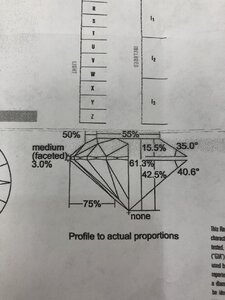 Last edited: