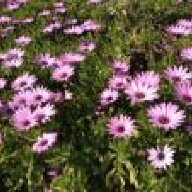 Joined

Nov 3, 2013
Messages

22
Hello! I would really appreciate any and all ideas and opinions! I am so excited and yet confused right now! My boyfriend and I are having a custom 3-stone engagement ring made since I couldn't find one manufactured with a marquise center stone and pear side stones with platinum prongs and a 14k yellow gold band. He wants to have the ring first before "surprising" me with a proposal!

The setting that I really like is similar to these two (with a marquise center stone instead of the round):
http://www.whiteflash.com/engagement-rings/three-stone/vatche-round-and-pear-3-stone-engagement-ring-2357.htm
http://www.dvatche.com/index.php?page=collection&catID=2,9&id=100&alt=1
I adore how the side stones angle up to the center stone, mainly with the great hope that this will extremely cut down on the chance of snagging on clothes!
The overall look with a marquise center stone:
http://www.gemvara.com/jewelry/camille-ring/marquise-diamond-14k-yellow-gold-ring-with-diamond/lhzwr
The center stone that the jeweler is bringing in this week for review is:
0.9 ct Marquise (I color, VS1, VG polish and symmetry, GIA, approx 1.65 L:W ratio- I like it plump
)
Side stones:
Approx 0.3 ct pear, each
We just started working with this local jeweler after a lot of comparing quotes, reviews, etc.
The band:
My request to my bf for the band was either 14k yellow gold or platinum. I am quite pale, and yellow gold does seem to add a little color on me, which is the main reason he prefers this option, followed by price. And I hear that platinum bands become matte after a while (which some people love). I've only had yellow gold rings before, and like how they stay shiny, but again, I don't have anything to compare them against. I prefer to stay away from white gold as I am a no maintenance gal; I would like to put my ring on and never take it off besides a quick cleaning.
The troubling prongs:
This, however, adds the complication of what to do for the prongs or basket holding the stones on the engagement ring! I have read and heard so many conflicting views on whether it's better to use platinum for the prongs or to do the whole ring in one material. I would love to have your opinion!
And we can either do a 6-prong basket setting (similar to the one used in the setting links for the round diamond, but I've never seen one for a marquise) or a 6-prong head (such as the link below), both with with v-prongs protecting the ends of the marquise
Here is what I am hoping for:
1) The setting keeps my diamonds secure.
2) The overall look of the ring is pretty, of course!
3) The prongs do not take away from the beauty of the diamond (and/or possible enhance it)
4) Ideally, no part of the ring requires occasional re-dipping to keep it's beautiful, shiny look
During our research and quote comparisons, many online and local jewelers highly recommended the whole ring be made in the same material (either yellow gold with white gold prongs or platinum, but not a combination of yellow gold with platinum prongs). They mentioned that because of the difference of softness of the materials, they wouldn't wear the same.
Do you agree with this above???
Our jeweler said he can make the whole basket of the center and side stones platinum with a yellow gold band, but my boyfriend really worries that it will look odd. I'm not so sure about the look myself (as in the pic below):
http://www.whiteflash.com/engagement-rings/three-stone/3-stone-diamond-engagement-ring-542.htm
And he really worries about the integrity of a ring where the platinum part of the ring would be fused with the yellow gold band (or is it an incorrect assumption that they will be fused together?)
Another option if I want to stay with platinum prongs is to request something like this (with diamond side pears instead of sapphire):
http://www.jamesallen.com/engagement-rings/three-stone/18k-yellow-gold-three-stone-pear-shaped-blue-sapphire-engagement-ring-item-16648
Would this be any better? Of course, since the side pears are going to be diamond, would it look odd if the center stone had platinum prongs and the sides had gold prongs? Or would that help make a nicer transition into the yellow color of the band? What are your opinions on this? And I hear that using v prongs is much safer for the pear ends. Would that that look in this setting?
And of course, the other option is to do it all in yellow gold, including the prongs (for $100 less than the platinum basket setting). The jeweler pointed out that yellow prongs tend to reflect in the diamond, making it look less white. Here are some links to compare yellow vs "white" prongs with a yellow gold band:
http://www.gemvara.com/jewelry/camille-ring/marquise-diamond-14k-yellow-gold-ring-with-diamond/lhzwr
Or I can simply accept that a platinum band will become matte, giving this overall look (for approx $1,000 more):
http://www.gemvara.com/jewelry/camille-ring/marquise-diamond-platinum-ring-with-diamond/lhzyy
http://mdcdiamonds.com/engagementdetails.cfm?Stock=ES136BSMQWG&Country=US#
So... What would you do, with all things considered?
a) Yellow gold band with platinum setting for all stones
b) Yellow gold band with only platinum setting for center stone
c) All yellow gold
d) All platinum
And would you do a 6-prong v-prong basket or head for the center stone?
All opinions, advice, and ideas are welcome! Thanks in advance!!!