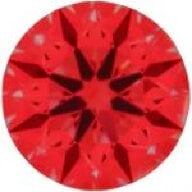 Joined

May 9, 2014
Messages

316
Hi everyone
So I am looking for a platinum solitare cathedral tapered setting with a basket. ideally slim band, no knife edge, no melee or side stones
The setting must be Plat 950/Ru or Plat 900/Ir. Cannot be Plat 950/Ir or Plat 950/Co.
Turns out this is harder than it looks at first glance.
Something like this would be ideal but not in a position to drop 33k at this vendor for the brand.
A modern take on the classic diamond solitaire, this engagement ring features slightly tapered shoulders and a cathedral-style four-prong setting.
www.ritani.com
waiting to see if available in the alloys I want. Any comments re
Ritani
welcome. I see it recommended here sometimes so assume its good but never spent much time with their website to date. Also now appears sold out but hoping they can get new stock in at some point.
Brian Gavin
select has something similar but they for whatever reason cant ask their supplier which alloy is used, so thats out. Their signature line doesnt have anything in the style I am looking for although their signature line appears to use 960/Ru which would have worked.
https://www.whiteflash.com/engagement-rings/solitaire/fine-line-solitaire-engagement-ring-481.htm
again only available in 950/Ir which was super sad.
https://www.whiteflash.com/engageme...n-solitaire-engagement-ring-by-vatche-627.htm
is 950/Ru which is what we are currently looking at but we wish it were slighly less "chunky". Have bought from there before and loving the sales person answeirng my queries atm. shout out to Brittany
Have had a look through
JA
and
BN
so if anyone else has a website they use and recommend, pls do reply and let me know.