First time posting on this site guys. Basically I fell in love with a ring from Jubilee and opted to have it custom made using some of the diamonds from my mother's engagement ring. The jewelers have really great work, but for some reason my ring did not turn out at all as I had hoped. They have agreed to fix my ring free of charge.
They plan on changing the size of the double halo diamonds to 1/2 pointers (originally I had opted for that, yet I still got 1 pointers)
They plan on raising the height of the inner halo. For some reason both my halo's are the same height.
And they will round the corners giving it more of a cushion shape.
I've seen their other work and the rings are beautiful, I really don't know what happened with mine.
Right now I'm really confused whether I should change to 1/2 pointers. I really need some advice!
My center stone is a .5 carat round stone, the ring I liked from Jubilee is a .47 carat princess cut.
Here are some pictures of the ring I love. What size do you guys think the diamonds in halo are?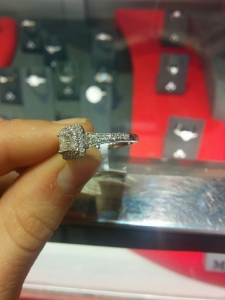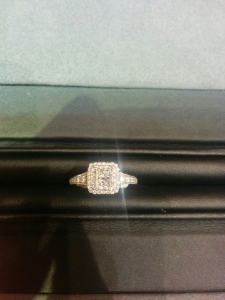 This last image is the way mine turned out....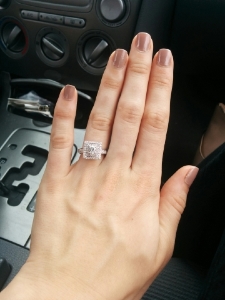 Thanks for your help!