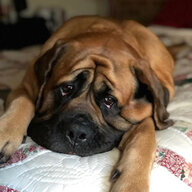 Joined

Dec 9, 2019
Messages

51
I have been collecting data since October. I started looking seriously in February and, with the help of some lovely PS'ers, found a stone in early March.

What is your minimum mm diameter? And would you consider a transitional?
So glad you were able to find something you love! I have not seen a transitional in person, but from what I've seen in videos they do seem very pretty. I would definitely be open to exploring that further....
Probably somewhere around 9.75-10 mm would be a great size. I just tried similar on my 7.25 finger size and it didn't seem too over the top on my "man paws"

I am crossing my fingers something wonderful comes up soon!