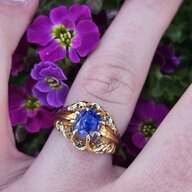 Joined

Apr 13, 2018
Messages

1,258
So out of nowhere my notifications (the little bell at the top) have just shut off and Im not getting them whatsoever for the last 4 days!
I didnt change any of my preferences or account settings yet this has happened.

Its very frustrating because I have to remember each and every thread that Ive commented or post on if I want to see replies/reactions from others.
Does anyone know a quick fix or has this ever happened to you?
Also I know that Im receiving replies and reactions from others with zero notifications because Ive checked threads and theyre there, I just don't get any little red notifications at the top anymore.

If not, how can I contact admin to fix this because Its causing me to lose interest in the site.
Thanks!