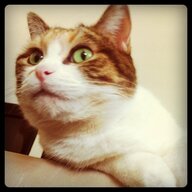 Joined

Feb 6, 2020
Messages

87
This is my first time posting here. I've always used Pricescope to check HCA, but never realized there's a community here


After 11 years of marriage, we are finally ready to upgrade my ring. We got married when we were still grad students, so needless to say our budget was limited.

At the time we really didn't do much homework on how to pick the perfect diamond, so I went for the most obvious C: carat. We ended up with a ring from Bluenile that's J, 0.91ct, VS2 in 6 prong solitaire setting.

Over time I started to realize there are so many things I didn't like about the ring. I know people can't really tell or care about the diamond color, but deep down inside I knew, and I didn't care for J at all. Also I wanted the ring to look bigger, so the first year we started working, I switched the solitaire to a halo setting (pic below).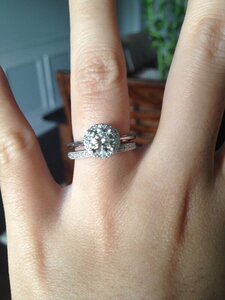 I've been happy with this ring, but always wanted a bigger and better grade diamond. After much research, we narrowed down our choices, currently to 2 diamonds, both from Whiteflash ACA. We like to set the budget to ~$40k or below, and here's the info on both stones.

1. 2.50ct, G, VS2, $35k, HCA = 0.9 (
WF link here
)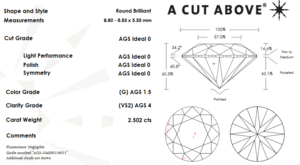 2. 2.53ct, G, VS1, $40k, HCA = 1.2 (
WF link here
)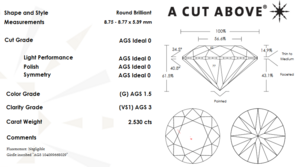 Since they are almost the same size, I'm inclined to go with the cheaper option (stone 1). But the stone video seems to show the impurities quite clearly, I worry if it will be eye clean. Any suggestions/comments would be appreciated!

Also I love the 6 prong tiffany setting, so I probably will go with Vache U-113 setting. I don't like the stone sitting too tall, should I request a low or medium height when I make the purchase?

Thanks for your help!