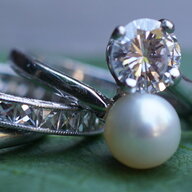 Joined

Feb 17, 2019
Messages

49
Background:
30 years ago, my mom left everything she knew in her war-ridden homeland to move to the United States with my dad and me to pursue the American dream. I've always understood their sacrifice but it's not until that I was older that I realized how hard it was for them. My mom was always very frugal and I remember as a little kid, when I asked her where her ring was, she would say that my dad never bought her one. They worked labor intensive jobs all their lives and even until this day, my mom wakes up at 5am everyday to go her factory job as a seamstress. Her selfless ways has always propelled me to become the independent and motivated adult I am today! I remember that when I was a teenager, I vowed that I would grow up to buy her a diamond ring that she would love. My mom currently wears a modest jade ring. Her style is simple but elegant and she sometimes mixes and matches gold and silver. She's in her late 60s - truly a superwoman and my hero!
Since I found this forum, I've been fascinated by all the old cuts: European cuts, old mine cuts, and french cuts! (Thank you PSers, I would have never known about them without you!)
I've been browsing and looking at a lot of different styles but none of them seemed to scream my mom's style! (Note: she's a short person about 5 feet tall so I didn't want to get her anything overwhelming)
Recently, I stumbled upon a ring that seemed to match my mom - a lovely three stone european diamond ring in 14k gold (and platinum?). It was an ebay auction and at the very last second, I got outbidded! Crestfallen, I searched everywhere on the internet to find a similar ring, but could not find one. I messaged the seller asking if there's any way the ring is still available as I really wanted to buy the ring for my mom. The sweet seller apologized and said the ring has already been shipped out and that there will be others.
A week or so went by. Out of nowhere, the seller messaged me saying the original buyer has backed out and is returning the ring! Somehow the one that got away came back! (The seller, Les, and his wife Marybeth are really sweet and their shop is a family owned business of about 12 years. They have many nice antique and vintage items up for auction all the time!).
I'm really excited to gift this to my mom when I see her in 2-3 months! It will be so meaningful and her first diamond ring!
What do you think? How did I do?
Specs for the Three Stone Diamond Ring:
14K gold (and platinum?)
1.75ct Total Carat Weight (approximately)
European Diamond Three Stone with 4 Sides
Center Stone: ~6MM
2 stones: ~4.5MM
4 side stones: ~1.5MM
All diamonds in Old European Cut Style
Size 6.75
2.8 Grams Total
If I had to guess it would be an I or J color with very good clarity (I'm not a gemologist but it's a shade less white than my H and G colored stones - it's very white though!). I louped it and there were no inclusions and it's very clear!
Paid $2000 + tax
Help!
What year do you think this ring is from?

Is it an antique ring?

What style would you say this ring is?
I don't have access to a jeweler/gemologist right now due to COVID19 so your help would be much appreciated!
The 3 stone OEC ring is so beautiful in person, with so much
fire
and
sparkle
and
chunkiness
! The flower center for the 6mm center diamond and the 2 others are so pretty! The 2 4.5mm diamonds have a
kozibe effect
. The very small 1.5mm diamonds (2 on each of the sides) are also sweet with rougher european cuts.
Original ebay item:
https://www.ebay.com/itm/14K-SOLID-...069660?hash=item594f181cdc:g:tPIAAOSwF8lexsYi
P.S.
Thank you PSers for this wonderful community and all your knowledge. You've been amazing and so vital while in this journey to learn more about old cuts such as European cuts, old mine cuts, and french cuts and colored gemstones in general!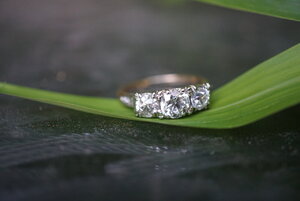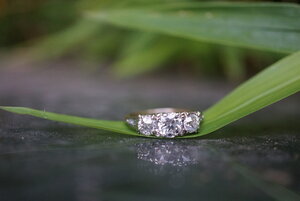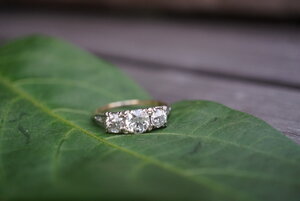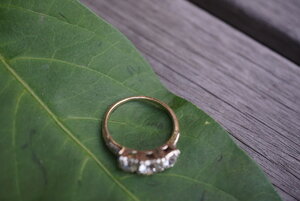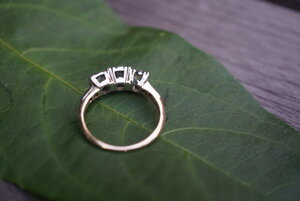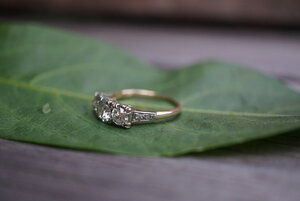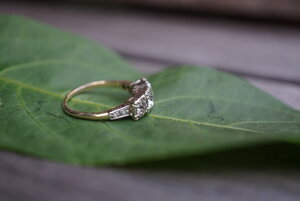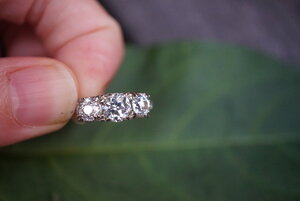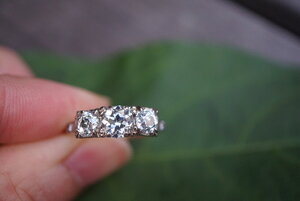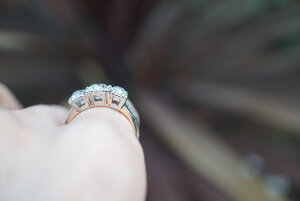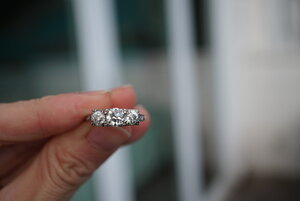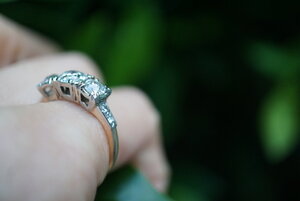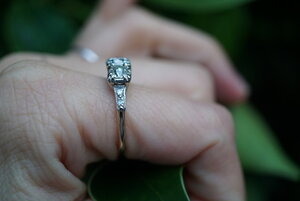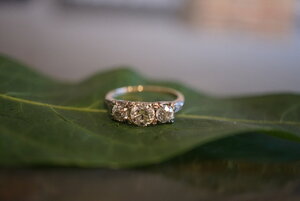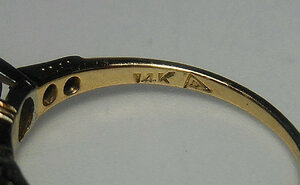 Last edited: