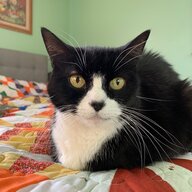 Joined

Aug 14, 2018
Messages

5,684
It was quite some time ago, but hopefully it jogs someone's memory. A PSer had a piece of jewelry and was trying to decide whether or not to leave the patina or oxidation or something on, or whether to have it buffed off. Does anyone recall this thread (gosh maybe it was even just a comment) or who it may have been?
I wanted to see it because I am considering having DK engrave a plain band for me, and I don't quite know the term that would be used for a band has that blackened look to it, much like the band that
@CHRISTY-DANIELLE
got recently. Which I also cannot find btw. I want to make sure to use the right terminology. So
@CHRISTY-DANIELLE
if you can post a pic of that band that would be helpful! Gah!
Someone help - I am braindead.