Posting in CS since I need help with CS design elements please!
There is a bright 1.46 ct "earth-mined" RBC that the experts on Rocky Talky helped me conclude was only suitable for a pendant. It's
very
bright but not a lot of contrast and not much visual interest for a ring (and spouse is not looking for a bigger e-ring). It has a very shallow crown and deep pavilion and faces up a little larger than an ideal-cut at ~ 7.5mm. It looks pretty to my diamond-naive eye.
Here is a representative ASET image from the other thread: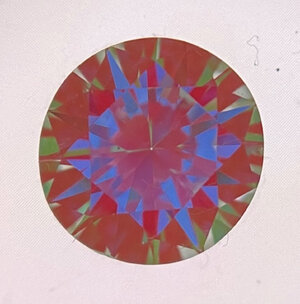 When I search (and search) for
diamond pendants
, I don't find much that is interesting and wearable (I mean apart from the lavish Edwardian stuff that is really not suitable for a single focal-point diamond).
The old
classic
stuff looks like this, which is too plain, I fear; plus, this stone is not big enough to be a show-stopper on its own: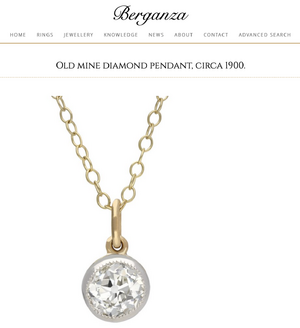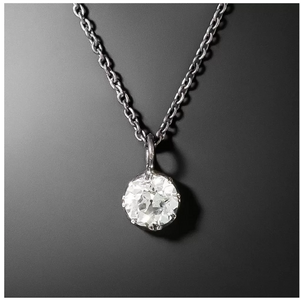 I would love a
compact, well-made CS halo in platinum
but I see so few examples of this and I can not tell why. There are zillions of CS pendants with diamond halos but almost no examples of diamonds with CS halos. I need to go to
rings
for inspo and I like either a halo of round-cut blue sapphires or a target-type (not Target-type) ring with calibre-cut sapphires. I'm not 100% sure that sapphire is the way to go. I think I would want this to slide on a simple chain with a bail.
Here are two that I like for a diamond pendant. I think the dark background one is Lang. I assume this kind of construction is a lot spendier and involves custom-cut stones as opposed to just round standard mm-sized melee.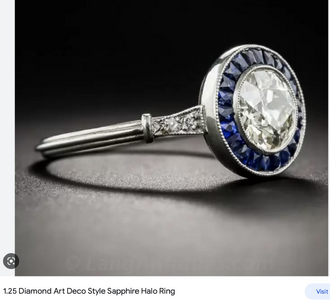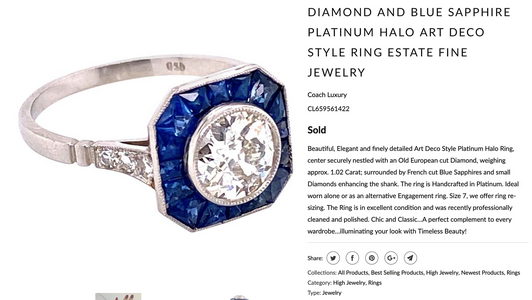 Any fun ideas or inspo photos from your own collections for a CS halo pendant around a ~ 1.5-ct diamond RBC? Not even wedded to blue sapphire, but I would want it to be something versatile, color-wise. I don't see her doing red, yellow, or rainbow/multicolor but almost any other color could be nice. I guess even colored diamonds if they are small enough and affordable enough. Thank you!