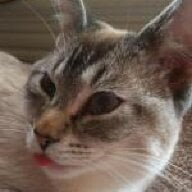 Joined

Jun 4, 2011
Messages

316
Some of you may remember my previous thread about earring designs for my niece. I'm working with a vendor to create some jewelry pieces for my nieces, make with the diamonds from my late mother's rings. Many of you were kind enough to give your input, and I thank you for that! Tacori-ering and one other person (I'm sorry, I've forgotten exactly who it was) suggested hoops might be a good option. I discussed that with my vendor, and he graciously provided me with a CAD of some hoop earrings.
So, the options are:
1. studs (these would be approximately 4.5mm, with the post in the middle)
2. french wires, with the bottom part looking just like the studs (sorry, I don't have a CAD of these)
3. hoops
Which would you choose for a 19 year old young woman, hoping that these earrings would be something she can treasure and wear for a long, long time?
Also, just for fun, I threw in a CAD of the pendant design for my older niece.
Thanks in advance for your help!