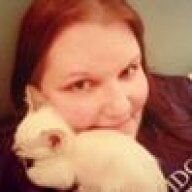 Joined

Aug 4, 2007
Messages

6,770
Hello all! This is my first thread in BWW as an official bride-in-waiting. Cool beans.

J and I have almost no money to play with for our wedding (which will be in the UK), and so have been looking into inexpensive types of weddings. However, if we did have some money, we''d probably go with having our ceremony and reception at a stately home or castle.
While browsing through venue sites, I found a stately home that was offering a "free" wedding if you meet 3 criteria, two of which we could definitely meet.
1. Get married in March, 2010 (sure, no prob)
2. Get married on a non-peak day of the week (Sun-Thurs: again, no prob)
3. Guarantee that 50 guests spend the night after the wedding.
The last point obviously cinches things for them, since they get money from the guests (bride and groom stay free). They say it''s a way to ''spread the cost'' of the wedding among the guests. Trouble is, how would I go about asking people if they''d be interested to see if we could get 25 couples/50 people total to spend the night there? Don''t people usually include things on the invites like, "There are these hotels nearby, this one would give you a discount, but knock yourself out with whatever one you pick," rather than, "Tell me for SURE if you are coming and will book a room here." Y''know? But if we can''t do this deal, I know we can''t have the wedding there. So, if we were to try to do this, HOW would we go about asking people? And how far in advance?
The price for each guest would be £80, which includes one night''s accommodation in this castle and a breakfast the following morning. So, couples would have to pay £160, which at the moment is about US$239, plus their airfare (for those coming from the US anyway). It''s about a 5 hour drive from J''s family, so some of them would probably want to stay over also.
Basically, it seems like a good idea on paper, but when I think about actually asking people yes or no, I worry that it''s asking too much of them too far in advance. I have offhandedly mentioned it to a couple of friends who have asked where the wedding will be and they seemed really excited about the idea, but that wasn''t me saying, "Right, and sign here on the dotted line to promise you''ll be there and give them your money." You know?