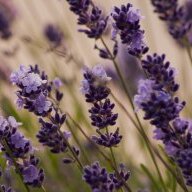 Joined

Jan 25, 2015
Messages

64
Hello all

I've been looking for a yellow sapphire, but I just saw a yellow diamond today and it was really something, so I thought I'd try to look around and see if I could find a yellow(ish) diamond.
It doesn't need to be a "fancy yellow", it could be an otherwise yellowish diamond. I really haven't seen anything other than the ideal standard with respect to diamonds, so I wanted to reach out to people who have experience and could maybe show me some less than ideal colored diamonds. I saw some interesting listing on loupe troop and eBay, but I really don't know what I'm looking at lol.
This might be kind of a pipe dream, my budget is about 3.5k-4k, (its for an engagement ring), but I've been looking at sapphires and other gems, and I'd prefer not to leave any stones unturned (haha, see what I did there?) Any help/information/links would be greatly appreciated.