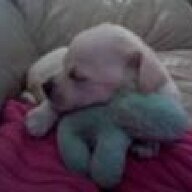 Joined

Aug 25, 2011
Messages

33
So my future BIL is thinking of proposing and has asked me to help him find a ruby for his girlfriend. And the first thing I thought was I better pop into the colored stone forum and ask for help after seeing all the beautiful creations in here

The criteria I was given:
Color: a true red (or close to it)
Max budget of ~6k for the gem
Would like a natural, unheated ruby.. but would not dismiss heated ones
Shape: I think hes really interested in pears, but then again he would be open to any shape
The carat size is not as important, but he has mentioned she is overly embarrassed by her man hands (as she calls it) so perhaps anything over a carat would suffice?
I have browsed most of the recommended vendors and I am completely lost. So here I am hoping you wonderful ladies can help me out.