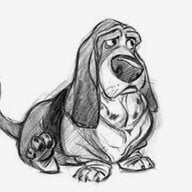 Joined

Oct 7, 2015
Messages

597
HI,
I'd love some opinions on these two diamonds, I've seen them in person and I have already picked the one I loved but I've since fed their stats into HCA and now I'm 'flummoxed!'...but I have time to change my mind!
The E VS2 just 'dazzled' me, even sitting next to the D VS2 I preferred the E, although price wise I would have preferred to pick the smaller D stone!

GIA diamond E VS2 0.57ct
Cut, Sym, Pol VG/EX/EX
Depth 63.2%
Table 59%
Crown Angle 36*
Pav Angle 41*
No Culet
No Fluor
Girdle Sl Th-Thk, faceted 5%

Scores HCA= 6.0 "Fair" with detail being Light Return Fair, Fire Fair, Scint Fair, Spread Good.
But this one in person looks great to me (a newbie) and the bench jeweller said its a beauty...but so is the D!

My second option:

GIA diamond D VS2 0.50ct
Cut, Sym, Pol VG/VG/EX
Depth 63.4%
Table 57%
Crown Angle 37.5*
Pav Angle 40.6*
No Culet
No Fluor.
Girdle Med-Sl Th, faceted 4%

Scores HCA= 3.2 "Very Good" with detail being Light Return Very Good, Fire Very Good, Scint Good, Spread Good. The tool said "very good, worth buying if the price is right"!
But this one in person just didn't grab me as much as the E!

With the HCA scores ( and now doubting my eyes and worrying) I phoned the bench he says they are both lovely stones, but as I liked the E better and it's slightly bigger he'd advise me sticking with that. The D ...is a " D"...but the VG/VG/EX isn't as good as the E VG/EX/EX and to me with a huge love of jewellery....but still a learning newbie, it performs better.
He's a genuine guy, there's very little difference in price....why do I seem to like the E better? Is it just the size making it look better?
Am I foolish to pick a HCA 6 when I could have an HCA 3.2?

I know there are lots of diamonds out there with great stats....I could ask him to get in some more....but my eyes tell me these two are great and the E is gorgeous!

Is it that on PS we get used to looking at extraordinary diamonds and stats and so when a beautiful stone is not quite 'up there' we feel is isn't good enough?

Help would be great thanks.