Joined

Aug 21, 2019
Messages

5
Hello! I am designing a new ring and would love to have more eyes on the CAD I just received from David Klass. First, here are some of my inspiration photos. I liked the proportion of diamond and sapphire in these images. It will be set in platinum with a CZ or Moissanite center until I can buy a diamond. My finger size is 7 and am considering an 8mm/2 carat equivalent. Do I need to go bigger to get the proportions? I want this to be my forever ring, so I don't mind if I need to save a while for a larger stone - I just want to rock the the perfect setting as soon as possible!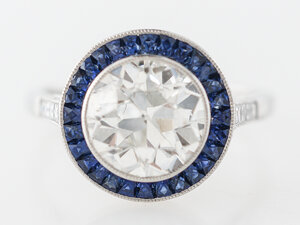 For a moment I had considered sapphires along the shank, but decided I want to use a small diamond from the first ring my fiancé ever gave me to put in the pave along the shank! It was actually a ring his mother FOUND a long time ago, when she gave him so he could propose to me, so it is very sentimental! Using it would make this setting so special. I haven't worn it regularly in years and I want to change that by using it here. I still love the proportion of diamond to halo in the next image regardless.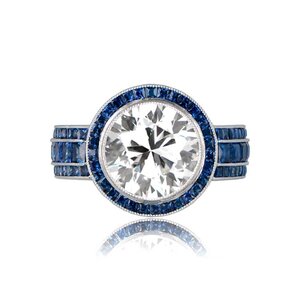 This ring is another pricescoper's and I love how delicate the halo is in this one too! Perhaps I shouldn't go quite as delicate for the sake of finger coverage? Not sure...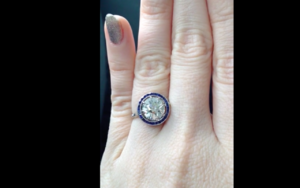 I had sent the next images as inspiration for the shank style. I liked this example because it basically has the same design of countless antique rings I saw when searching for inspiration; however, it looks a lot more modern. It was suggested to me in a prior post I made concerning this ring, before I got in touch with David Klass!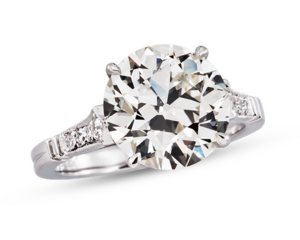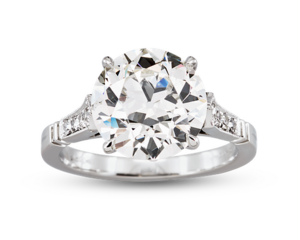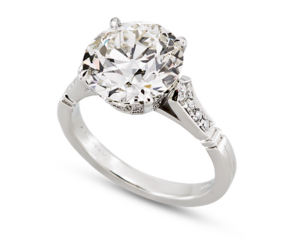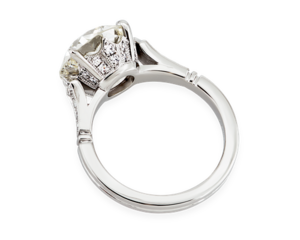 When David sent the CAD, he asked me what I want the side profile/basket to look like, and this might be my favorite so far. (commitment issues, haha) I love the tiny stones on the side. I also wonder what it might look like to have a floral/rose design in the place of the scrollwork, but I'm not sure if that's possible and can't find a photo that fits what I'm trying to explain. I also may want to go even more simple on the profile - help me decide!!!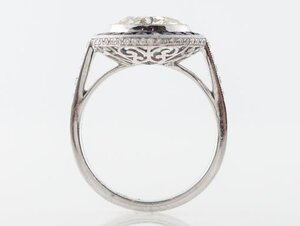 Without further ado, here is the CAD from Mr. Klass: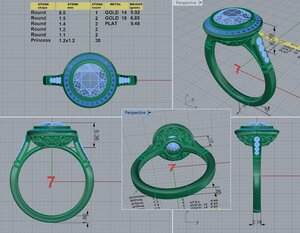 Please help me to refine my ideas. I love the boldness of the sapphire halo, so I want the rest of the ring to be simple, elegant, and understated. I will attach another photo I found from this site that was a Klass ring, to explain something I want to communicate to David as well. The following ring is very beautiful, and proves he can do a good job, but I think I would like minimal metal showing from the top down view. How can I ensure that?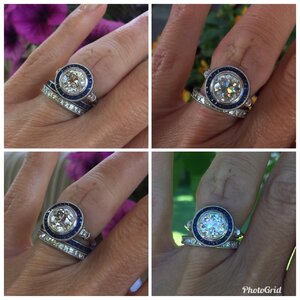 Here is an example with less metal from above: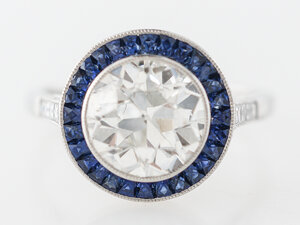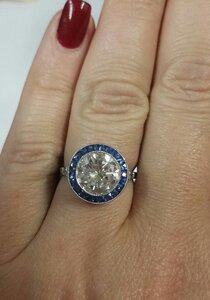 Anyways, thanks for stopping by! I am pretty new here. I have made a custom ring before (with moissaniteco!) and it didn't turn out quite right so I really want this one to be perfect! Any help is greatly appreciated! Have a great day!