Joined

Jun 29, 2016
Messages

6
Hey guys,
I'm closing in on purchasing a Verragio 7074R (link is
https://www.verragio.com/Verragio-Engagement-Rings/Insignia-Engagement-Rings/INSIGNIA-7074R
) at 20% off from Solomon Brothers in Atlanta, GA.
I spoke with the owner who is willing to sell me the following diamond with a $300 discount:
1.02, G, SI1, no fluor., 3.0 HCA, 6.44 mm, $5796 ($5496 with discount)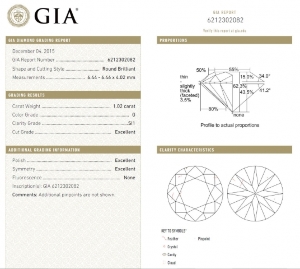 I want to make sure I'm getting the best price, so I've done a boatload of research and narrowed it down to 6 other diamonds from this store (which has very competitive prices, as I'm sure most of this community knows). I want a diamond that is eye clean and gives me the best bang for my buck. I've also included the HCA ratings for each diamond and also the measurement of the table (the bigger the diamond looks, the better). I've looked at diamonds with none-faint fluorescence. I don't believe faint fluorescence will bother me all that much. And yes, I understand that I would need to see the diamonds in person, but I'm including images of all of the diamonds' GIA certs to see which ones should be weeded out based on inclusions (if you can make that determination from the cert alone...). Or should I just stick with the diamond that the owner and I looked at? Thanks in advance for the help!
Edit: let's refer to the first diamond listed (discount from owner) as Option 1, and so on until Option 7...
1.01, F, SI1, faint fluor., 1.3 HCA, 6.60 mm, $5590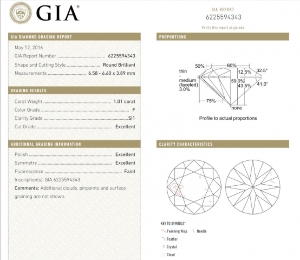 1.09, G, SI1, no fluor., 1.9 HCA, 6.59 mm, $5671
1.03, G, SI1, no fluor., 1.4 HCA, 6.63 mm, $5660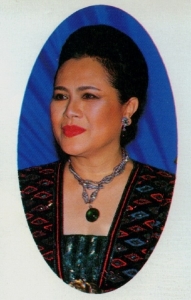 1.04, G, SI1, no fluor., 1.7 HCA, 6.58 mm, $5715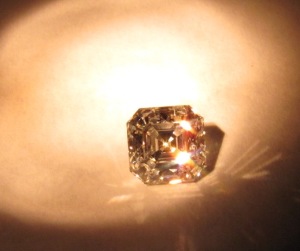 1.01, F, SI1, faint fluor., 1.4 HCA, 6.52 mm, $5837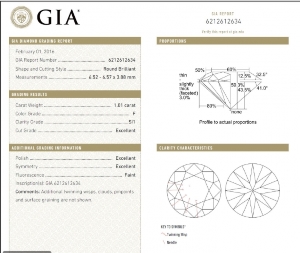 1.01, G, SI1, faint fluor., 1.3 HCA, 6.60 mm, $5154