So, as you can see this is my first post and I want to start off by saying that any and all help offered will be greatly appreciated! I've done rather extensive research on round diamonds and I think I know what I'm looking for but I could be totally wrong. Originally when I started shopping for a diamond as a complete newbie, I thought I wanted a colorless stone D-F color range, VS2 or better. My opinion continues to change on what is important and what isn't. I'm only considering triple x GIA graded stones at the moment but I'm open to opinions on other options. I've read a lot on the forums here, searched for diamonds online and have a couple brick and mortar shops hunting as well. The latest I've found that I'm considering is here locally and is a 1.71ct G, VS1, round triple x with no fluorescence. According to what I've read, it may not meet what the general consensus seems to be on PS as far as the best proportions which could affect it's overall brilliance. I think it goes without saying that I want the brightest available stone that will look the best in its setting. This will be set in a Jack Kelege 18k white gold setting as pictured in the attachment below. Also, I'll post the GIA cert below as well...
I guess my questions are:
Is this a good diamond and will it display excellent light performance?
The brick and mortar location has offered to send this diamond to AGS for a light performance test. Should I have them do this or will they be wasting their time?
Is VS1 over the top (a waste of money) and should I just be searching for eye clean vs2/si1 with a clean table?
I'm very color sensitive when diamonds are placed in a grading tray, but placing this in the setting should/could I go with an H colored stone and get more bang for my buck?
This stone is being offered at just under $15,000 which is close to the top of my budget and I wouldn't mind going a bit cheaper if possible.
I'm open to suggestions for other stones you guys and gals feel would be better than this one.
Also, what else should I consider important when searching for stones?
Thanks so much!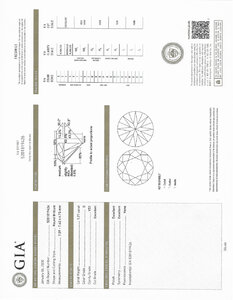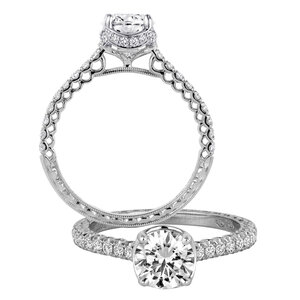 Last edited: