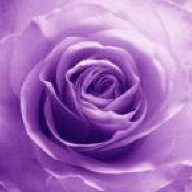 Joined

Jun 22, 2011
Messages

274
Hello PS-ers!
I usually stay in the realms of the Colored Stones forum while lurking in Rocky Talky and SMTB, but I am venturing out to seek some expert diamond and setting opinions!
I'm thinking through a 5-year anniversary reset of my lavender spinel, and have decided to go with a 3-stone. My current solitaire is set too high for my liking, with a thicker shank and "blunt" prongs that make the stone look like more squared than it really is.
I started off being inspired by Meghan Markle's e-ring, and think I'd like to set my stone between two round diamonds with some modifications. I've read so many helpful 3-stone threads and found so much inspiration, but of course when it comes to making decisions for myself I'm torn! I got some great feedback in CS, but now that I'm thinking through diamonds and setting details I figured it wouldn't hurt to reach out to a wider audience.
My current thoughts are to "merge"
@mrs-b
's beautiful 3-stone with DK's latest convertible creation he posted on his IG (and omg if this is PS-er's ring I can't wait to see more!), by having my spinel set in slightly separated double prongs with a milgrained basket detail that I'm hoping will help accentuate the pillowy shape rather than square off the corners without having to go with a full bezel to achieve the same effect. I want it to look sleek and unified, with the diamonds providing some contrast while accenting my spinel. Thinking about 4mm side stones to go with my 8.2mm x 7.7mm spinel, as I'm more in the
@yssie
camp of preferring side stones as accents (ring size is 4.5).
Given that he made both inspiration settings and that there are many positive experiences reported on PS, I'm likely to go with DK for this setting, so wanting to get as much worked out ahead of time so that hopefully I don't have to go back and forth too much on CADs.
My questions are:
a) Do you think the prong arrangement I'm proposing will work nicely with the cushion/round combo, or would I be better to go with 4 prongs in a trapezoidal orientation (the outer prongs placed closer to each other to create a tapered effect from side to side).
Another option I've toyed with is to bezel the side stones, but not sure how that would interact with a basket set center stone if it had the detail I have in mind.
b) Is the milgrain basket idea visible from the top a good idea, or will it detract from the clean lines that characterize
@mrs-b
's stunning setting?
c) Would a rose gold basket make sense to "camouflage" the prongs better? I prefer to highlight the blue overtones in my stone than pink, and am not sure whether rose gold will bring out the pink too much, or help the center stone stand out for itself (vs. getting "consumed" by white prongs). The shank and side stones would be set in white gold.
d) Should I just let DK source side stones for me? Is there a particular colour range I should think about to go with the spinel/gold choices I settle on? What kind of clarity should be my "minimum" for 4mm diameter size range? Obviously CS is my comfort zone, so no clue what route to go for diamonds to balance cost with quality.
Any other thoughts or ideas are definitely welcome - this will be my first custom piece, so I want to do it justice. Thank you SOOOOOO much for inputs!
Here are some pictures to help visualize what I'm thinking:
My current ring: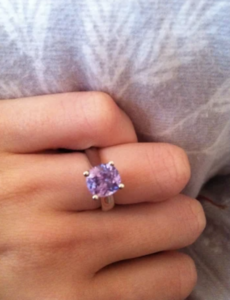 @mrs-b
's stunner that has become my main inspo: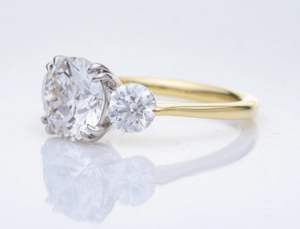 The basket detail for the center stone I'm envisioning: