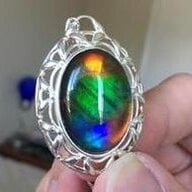 Joined

Jul 23, 2019
Messages

218
I've been wanting to acquire a decent sized glowy paraiba, and currently have two that I'm quite fond of.
Both are around 1.6 cts. One is an 8 x 8 cushion the other a 8.7 x 6.5 oval. Both have decent depth (aren't thin discs).
Color wise, they're pretty similar (and look lovely to me). The cushion is a fun shape, but is a bit cleaner (which makes it a bit more windowed looking through the middle).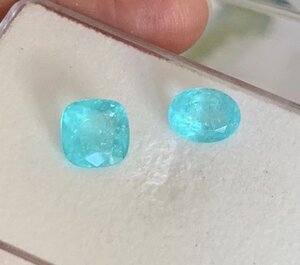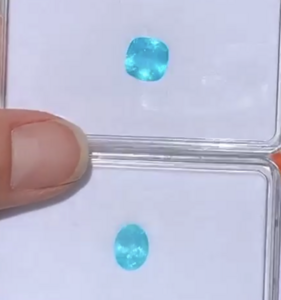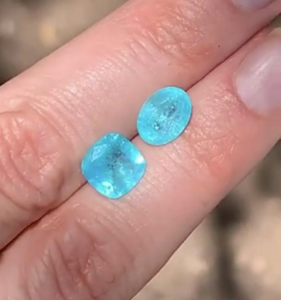 I feel right now I'm leaning a bit more towards the oval. The inclusions make it seem like it's glowier at every angle, whereas the cushion sometimes gets some window/X-ing through the middle (although has great color near the edges).
Thoughts?