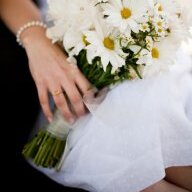 Joined

Mar 11, 2016
Messages

94
These earrings belonged to my husband's great-grandmother, who lived from 1882-1954. According to family history, this ancestor's husband was very in love with her and gifted her lots of jewelry. I have two other pieces that belonged to her (a cameo necklace and ring), my MIL passed them all along to me when dh and I got married.
I decided to pull them out today and give them a spin for the first time. They have screw backs and are marked 14kt. Any idea what era they're from? Likelihood of being synthetic? (not that it matters, I'm just curious) Is there a reason they were made to stick out so far?

I do love their color though. The screw backs always scared me so they've just been sitting in a drawer all this time, but they weren't too bad to put on. I'll have to make a point to wear them more often.