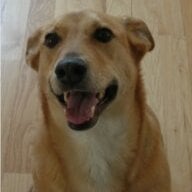 Joined

Mar 26, 2006
Messages

14,088
Happy stupid early Friday morning kids!
Curby, I hear you on Marty using the clapper once and never again! Joke presents are fun but I sometimes have to force myself to step away when they turn into real money. I did find the pink Fostoria. I ended up putting three glasses in a box that's ultimately 12 x 12 x 12 (inner box 10 x 10 x 10). The lady may think I'm crazy when she opens it up, but the glasses are so pretty and relatively rare so I want to protect them as best I can. My friend is using a local printer because she'll get better quality that way than doing it herself. LOL on micromanaging!
So it's pitch dark outside and I'm sitting in my car in front of a house in a sketchy neighborhood waiting for an estate sale… They aren't even giving out numbers for two more hours! But I didn't want to take the chance of not being first for the blue glass… and I pulled a muscle in my hip yesterday moving stuff around in the basement and didn't sleep At All so I figured at some point I might as well just get up and go. My choice iof a Stephen King audio book here on the dark deserted street is somewhat questionable!

Will report back later on my treasures!