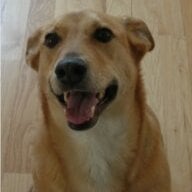 Joined

Mar 26, 2006
Messages

13,853
Happy Wednesday kids!

Curby, good idea about getting the new tires and asking the dealer to use the old ones in the charity auction. LOL on taking an hour to get home. And I'm glad your parents didn't have anything to say about the new car, hahahahaha!

So Liam decided to buy a new truck on Monday night. The old one had some issues, but I thought he was just going to take it to the shop and get it fixed. Wellllll... he stopped at the dealer on the way home and next thing I know I'm getting text pictures of the new options. Huh....??? It's in today getting spray-in bed liner and (hopefully) some running boards (if they're in stock) because getting in and out of this thing is an acrobatic feat for me right now!

Yesterday I went into the city and took a rental client around. She found a unit that she loves, so that's good. Paperwork is underway!

Today I have a weather related migraine that just won't quite. I've well exceeded the limit on every drug in the house and also tried to take a nap, but so far no relief. Ugh.

My boss is going to call any minute now so I better have all my ducks in a row for our weekly conversation.

Later gator!