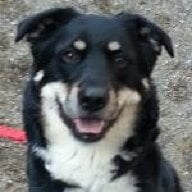 Joined

Apr 27, 2007
Messages

1,637
Marcy-we went to Sams, Target and Kroger tonight. I do better with the disposable masks than the cloth, but the stores were really warm inside. When I took my mask off, my face underneath was bright red. Ugh! And there were so many shelves, even completely empty aisles, in every store. What the heck?

I love the chicken and rice with cream of mushroom soup and dry onion soup mix. Mom made it when I was a kid and I thought it was the most awesome meal. Matt's mom didn't cook, so I'm trying out all these things mom made for us on him. And it's funny...we've been married for 25 years and it only took a global pandemic for me to cook! I don't have to worry about Matt messing with my stash of tomatoes. He hates them. And they're so good when they're fresh out of the garden! That's good your sister and BIL brought you some fresh goods. I bought peaches tonight at Sams. I hope they're good.

Yes...you need a ring! The mask takes away the fun of shopping though. Do you have something in mind? Do you wear most of what you have? I don't have much of a rotation, but I love what I have. For our big trip to the stores tonight, I wore my wedding rings, my sapphire ring, and my favorite dangle earrings. I felt all dressed up!

It rained the entire day. We just took Lily for a quick walk in the neighborhood before bed. We had leftover hamburgers and corn for lunch, and I had pasta with marinara sauce and grilled chicken at the Olive Garden for dinner. Our restaurants still have seriously limited menus and there are so few people there. Makes me wonder how anything is making it right now. Gotta head to bed so I can do it all again tomorrow. Have a great day!