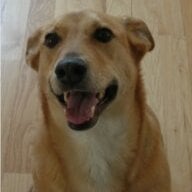 Joined

Mar 26, 2006
Messages

13,008
Happy Wednesday kids!

Curby, I saw a headline about some winter storms that could disrupt travel this week, but I chose to ignore them. I figured I couldn't do anything about them anyway, so why worry!

I need to get up and take a shower and start throwing stuff in a suitcase. Too bad I'm not taking safari clothes on this trip because my luggage is still sitting on the floor from last week. I could zip that sucker back up and just throw it in the car!

OK, I hear TR coming up the stairs, He's going to start prodding me to get a move on any minute now!