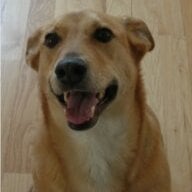 Joined

Mar 26, 2006
Messages

13,427
Happy Tuesday kids!

Curby, the movie was OK... but I'm not a movie person to begin with and I haven't seen the others (except for one I think) so a lot of it was lost on me because I think the stories interconnect from one to the next.

Yesterday TR and I brought down a bit load of my stuff! He also changed out my shower head to something bigger that also has a hand held attachment. After a little while he headed back north and a friend of mine stopped over. I may have mentioned her; he has a cousin who also lives in the building. After that I headed home and we had dinner and went to bed early.

This morning a HUGE peal of thunder and flash of lightening woke us up around 4:40. TR looked at the radar and said I had to get on the road NOW because there was a big band of red coming across, so I jumped in the car and fortunately missed a lot of the bad rain. I took a shower at my new place for the first time! Over the past few trips I'd been migrating things down so I had enough to get ready with no problem. It was a quick walk to work from there (about 15 mins) but a wet one! I was here by 7:45.

Still waiting for the identification number to come in so we can do our regulatory filing. Twiddling thumbs...