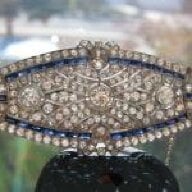 Joined

Nov 24, 2006
Messages

24,299
Happy New Week All!!! Thank you Lorelei; I am excited
to kick off this weeks opening.

Well I went out of town this past week and didn't eat my best but in the
past I would have let this slip up give me an excuse
to not continue working on eating health. I would have said oh tomorrow or the
next day I will get back on track. I guess now I realize I have to nip it in the bud
or else it will take me longer to lose the weight. I still have about 20 lbs to lose but,
I got back and started doing what works for me. I got back to writing
down what I eat, counting points/calories,and stocking my
house with healthy foods. I do see it as little changes and forgiving ones self for mistakes
along the way so we can pick up where one left off and learn from our mistakes.

I think we need to do what works for you
and by keeping a food journal it has helped
me
realize what works for me in different
situations by writing down what I eat and how I feel about what I eat or making a note
of how that affected me and my weight loss for the week. Also, it helps me combat the
mindless eating since I have to write down what I just ate. Who wants to have to write
down they ate a whole bucket of ice cream, so it makes me stop and think before I attempt
the bucket and I remember I get the same satisfaction out of a cup of ice cream. hehe

Friends have a healthy week and people who maybe struggling with emotional
eating you might want to consider a journal. Hope everyone has a wonderful Monday and thanks for reading my post

hehe