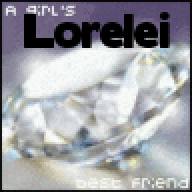 Joined

Apr 30, 2005
Messages

42,064
Happy new week all!
Its been a hectic morning so I am running a bit late with the thread, but I am getting there now!
I wanted to discuss how we feel in ourselves today as something struck me from another thread, a young lady who was a little concerned about wearing shorts or a swim suit in the warm weather. This struck a chord with me, and I am sure it does with many of us. I am not keen on shorts, rarely warm enough to wear them or any lighter clothing here anyway, but key is wearing something you feel comfortable in. I won't wear sleeveless T shirts or dresses as I don't feel my arms are toned enough - they are ok but not as good as I would wish. But I am my own harshest critic! However if you are in a situation where donning a pair of shorts is going to be necessary - it can be done in a flattering way.
First as one of the other posters Lara suggested - a good exfoliate, defuzz, fake tan and pedi can make all the difference. Also try a subtle shimmer lotion. Don't wear shorts which are too short if you aren't comfortable. Find some pretty flat sandals to go with the shorts and maybe a loose shirt over a lighter T shirt can help you looked finished and keep you comfortable without exposing too much if you don't wish to. Sometimes attention to detail can make all the difference and you might be surprised!
Shorts and swim suits come in all kinds of styles these days. Again with swimsuits try on different styles to see what flatters and FITS. Again exfoliate, defuzz, fake tan and pedi are essential! A pretty sarong can be a big help as can pretty sandals with a heel which can flatter the legs. That way if you are in a swimsuit but want to move around and be more covered, a sarong and some sandals can be a very glamorous look!
So with the nicer weather on the horizon experiment and try some new things and see what works! Have fun with it and pat yourselves on the back for all the hard work you put in and reward yourselves with a new summer look!
Have a great week