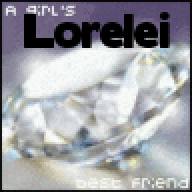 Joined

Apr 30, 2005
Messages

42,064
Happy new week all!
I just wanted to start by saying OUCH to Rod dropping the bottle on his foot! I do sympathize, do you remember when the huge bottle of Chanel No 5 fell from the top of the wardrobe onto my socked pinky toe?

I am surprised you didn''t hear my howls of agony in Florida. It went some pretty freaky colours over the following weeks and was incredibly painful but it eventually healed up, so I am sending you buckets of toe dust friend!
Anyway I digress! A major part of our journeys is the baggage we carry from childhood, how we were brought up to view food and our body image. Right from being a tiny child I was judged on my weight ( which was only a couple of extra pounds) by some of those who should have loved me unconditionally. It hurt and the pain is still there. The feeling of never being good enough as a young child, being overweight and '' clumsy'' and therefore lacking in all respects, was just typical of how I was made to feel. Also being a very fussy eater didn''t help, again I was judged for not '' liking salads'' which apparently was what I SHOULD be eating amongst other things. No wonder I was overweight and a failure - I "didn''t have the willpower" and I '' wasn''t like other kids with what I ate, not normal!!''

Yes I had my strong likes and dislikes the same as any other children with food but basically I was made to feel like I was being awkward or abnormal. Food was always a source of misery for me all my life until the day when the penny finally dropped for me and I vowed I would and could start on this journey and stop with the stupid ridiculous diets. This I have done with success, yes I still have a long way to go and my relationship with food is not great but I keep trying and have the confidence now that I will be successful. I know I will never be good enough in the opinion of some people but you know that is ok and as long as I FEEL reasonably positive about myself, that is all that matters to me.
Have a great week