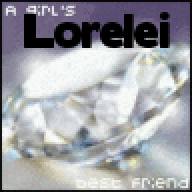 Joined

Apr 30, 2005
Messages

42,064
Happy new week all!
I have a new elliptical! The old one pantsed out, the resistance wasn''t working so Hubby took it apart and something had happened to it, the metal flywheel was gouged and damaged....* scratches head* Anyway we have a new Pro Form one, I used it last night and am pleased with it. The feetie pedals are adjustable so you can make your foot flatter which I prefer, so I will start alternating with the treddy now I have a new elliptical.
I hope you all had a joyous Easter weekend with your families and did some egg and chocolate bunny nomming! All of us are a work in progress wherever we are on our journeys. With the better weather arriving or being just around the corner for some, it can be great to reward all your hard work with some new clothes, T shirts don''t cost the earth and can really show off positive results! New jeans, or maybe try a cute skirt if you don''t usually wear them - you might be surprised. Sometimes trying something new can really change the way you see yourself. I know I have certain '' mental blocks'' that I can''t wear this style or that style, but sometimes just trying something out you wouldn''t normally wear can pay dividends!
So next time you are shopping for clothes, maybe break your '' rules'' a little, you might discover a whole new style and look and have fun with it. After all you aren''t committed if you are trying things on and this is a good way to see what suits you
now,
rather than sticking with the same old '' safe'' clothing and styles.
Have a great week