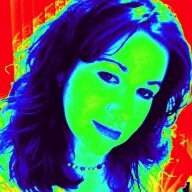 Joined

Aug 8, 2006
Messages

101
My b/f and I were discussing budgets, future etc. last night. We have been looking for a place to live together. We aren''t ready to buy at this point. We need to get some things paid off, and save some money. We figured the most logical thing is for me to move in with him. He has a two bedroom apt., and the rent is SOOOOO cheap. I would save $275 per month just in rent! We practically live together now, our stuff is just in two places. We stay together at one place or the other every night.
My lease is up in June, so I''ll be moving in with him in June.
He is from the Old School. Kinda. So he said, "I think we need to be married before we live together. Make it right."

While I''m NOT opposed to the idea of getting engaged before we move in together. I think that''s a little soon to be married. I figured he would propose this year, but I was thinking November of 2008 to get married.
I didn''t say anything last night. I kinda laughed it off because he made a joke about making me an honest woman, and we got sidetracked.
I hope he will be open to the idea of waiting a little while longer.