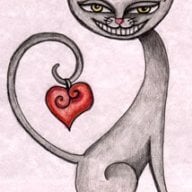 Joined

Feb 22, 2009
Messages

4,541
I haven't been able to catch my breath, so to speak, for a year. I have either been fighting illness, drama, extreme stress or having the fatigue from these events for a year. I don't feel like myself anymore because of the stress of this past year. Just when I think that life will be getting back to normal, I will bet bowled over with some new event that is extremely stressful.

My energy and patience and capacity for thinking about complex items are so depleted that all that I really feel capable of doing is minor housework or watering my vegetable garden. Then, I am so exhausted, I need rest. Anything that requires a whole DAY of energy leaves me depleted for many days.

Have you ever had a period of time when you felt like this?

If so, how did you take care of yourself during this time? How did you get your strength back? How did you get back to feeling like yourself?