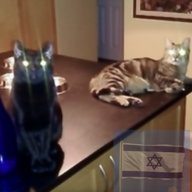 Joined

Jun 8, 2008
Messages

36,361
I know we have discussed this before on PS but thought it might be a relevant topic to debate again.
Is the Electoral College still necessary or perhaps a modified system is the better choice like Maine and Nebraska have?
I haven't delved deeply into this topic yet but from what I know I prefer the way Maine and Nebraska split their votes.
I think it a more fair system vs the all or nothing way it is now in most states.
The outcome for this election might have been very different if we had something other than the Electoral College system we have in place now.
What are your thoughts?