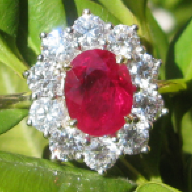 Joined

Aug 15, 2004
Messages

5,537
At the beginning of February I decided to eliminate sugars and simple carbs (wheat, potatoes, pasta, rice) from my diet. I was seeing symptoms of reactive hypoglycemia. With my fibromyalgia I need to get as healthy as possible, ideally drop about 40 pounds, and avoid the development of diabetes.

I craved sweet/starchy foods, and they probably made up 75% of my diet. I would have hunger headaches and shakiness, sweats, and bouts of extreme weakness.

I''m having some success, but I''d like to hear if others have done this and what their experiences, pos and neg, have been?