Hey friends! I've only recently discovered pricescope so I hope this is in the right place.
After seeing these photos online of a
James Allen
ring, I fell in love with it (2 carat in the photos). The very thin and delicate braid/cable part is very David Yurman and I love how the lifted part isn't too high, and the diamond is exposed underneath without much fuss around it. Ring finger is size 5, so the delicate band will be perfect I think.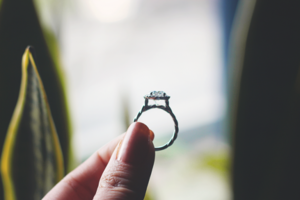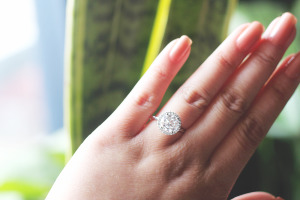 The setting is this one:
http://www.jamesallen.com/engagement-rings/halo/platinum-pave-halo-cabled-diamond-engagement-ring-item-17894
Based on my research so far, I'm going to probably get a VS2+ 1.3ish carat
WhiteFlash
ACA
round brilliant diamond in the center. They seem well respected here and have all the information available, and everyone seems to say they sparkle the most! (I'll be back when it's time to pick the stone!)
So is the
James Allen
setting a quality one? I've seen some reviews where the little stones fall out of their rings. Are there better ones out there in that style?
WhiteFlash
doesn't seem to have this simple style in stock. A thin plain band could be fine too if the braiding is too rare, but the two stem simple little lift is important, like this:
http://www.jamesallen.com/engagement-rings/halo/platinum-pave-halo-engagement-ring-round-center-item-18303...
.
And is it weird to ask
WhiteFlash
to get a setting that looks like that (or have them buy the
James Allen
one) for me to put the stone in. It says they will set stones, but I don't know if it's weird to do it with a competing store like that.
Any help would be amazing! You all have such good advice here!